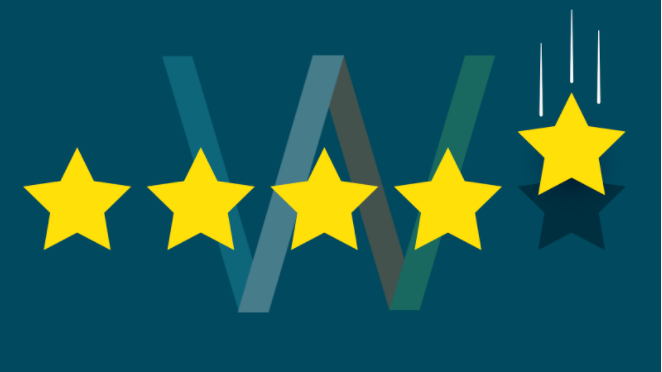 A guide for "staycation providers" – How to avoid one-star reviews by using customer research methods
It's fair to say that life hasn't been particularly normal over the last few years. But we are truly beginning to get back to how things were.
In 2021 bookings for UK holidays increased by an average of 300%, which was excellent news for the UK tourism industry. in 2022 it was expected UK holidays would decline with the lift of restrictions. However, the number of bookings in the UK remains positive.
The UK is a beautiful country, something we may forget from time to time. People who normally travel abroad for their holidays are pleasantly surprised to find that the UK has some of the most beautiful beaches in the world. Best of all, these beaches are just a short car/train ride away!
But for campsites, hotels and rental properties, right now presents a perfect time to cement memories in people's minds, which may lead to repeat bookings for years to come.
So, how can you improve the customer experience, ensure repeat bookings and avoid getting that dreaded one-star online review? In this article, we explore this in detail. We suggest some of the tools Webropol offer that can help you to achieve these goals.
Improving the tourist experience
Providing an exceptional experience to tourists who are more accustomed to a holiday abroad may lead them to seriously consider returning at a later stage. Some customers may even opt to have a UK break coupled with a separate international holiday, to get the best of both worlds.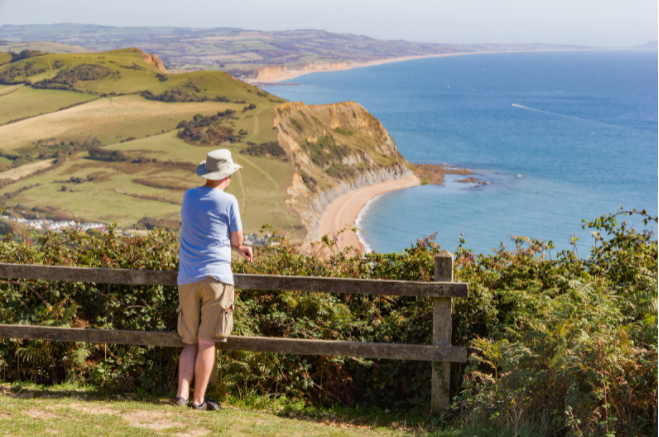 The pandemic has opened people's eyes to how stunningly beautiful the UK truly is
Understanding what your customers want
On paper, saying that you offer exceptional service to customers is one thing, but understanding whether or not you're meeting these needs is actually the bit where most businesses fall short. Gathering this vital information isn't difficult at all, it's just a case of having robust processes in place that ensure you are capturing (and reacting) to customer feedback.
Why gathering feedback at every stage is important
Maybe you already do this by sending customers out a survey after their visit. This is great if you do, but you may be missing out if this is your only approach to gathering feedback. Gathering feedback shouldn't be something you only do at the end of the booking, but it needs to be done at every stage! Doing so will ensure you are seeing the full picture and customers will recognise you are going above and beyond to capture their thoughts.
How can you gain feedback from customers?
Advances in technology have made this easier than ever to gather customer feedback, at each stage of the process. Below are a few ideas that will ensure you can collect data at every step of the customer journey, from the point of booking right through to when the customer arrives back at their home.
Stage one: Post booking
A great way to start a positive customer experience is to send customers a short survey before their holiday starts. Capturing their thoughts on the booking process will help show you care about what they think before their holiday has even begun. Try asking customers questions such as "was it easy to book" and "were you satisfied with the overall booking experience".
Stage two: On arrival at your site
First impressions are huge and if customers get a bad experience at this stage, it may impact their entire break and it can be tough to turn this around. So, to capture these early thoughts, ensure customers have the facility to leave feedback after check-in. Try using our WOTT system, which is a great way to do this. Perhaps have terminals positioned at the reception desk and ask customers after they have checked in to leave feedback. Just asking customers to do this will demonstrate you really care about getting it right and even if you didn't, it will make them feel like their thoughts are valued.
Stage three: During their stay
You may have onsite catering facilities, such as a restaurant or a bar or maybe you have communal areas. These are great places to place a WOTT device because it is in a prominent location. People may have a less than stellar experience, but if you ask them post-holiday, they may not want or have the time to communicate that with you (their holiday is over, why should they care?). Instead, they may leave a 3-4 star review on sites like TripAdvisor, Google and Trustpilot (which in turn will impact your long term bookings). However, suppose you ask them during their stay. In that case, they can share their frustrations, which may alleviate these issues, especially if you try to rectify problems whilst they are still on site.

Gathering feedback during the customers' stay may be the difference between receiving a positive or negative online review afterwards!
The best thing about letting customers use digital devices like WOTT is that they feel less pressured into leaving positive feedback. If someone has a bad experience and is asked about it in person, they are unlikely to share their thoughts through "fear" of coming across as rude. On a digital device, this concern is alleviated and they are more likely to share what they truly think. This is why you sometimes get positive feedback from a customer when they are leaving, finding out later they have left you a 1-star rating on a review site.
Stage four: After their stay
Try sending customers a post-stay survey and ask them to complete this sharing their thoughts on areas that you can improve. Take time to read the comments left by customers and respond to any concerns or things they were not happy with. Remember, they are not obligated to do this for you and are taking time out of their day to do so. Even if you disagree with the comments made, take on board their feedback and ensure you respond positively (and not defensively). It is important to see this feedback as how customers perceive your business
Acting on customer feedback
Capturing data is a valuable way of understanding how customers really truly about your service. Once you have collected this information, then use it to make improvements to how you operate.
Sometimes the changes you need to make can be minimal, perhaps customers thought the food was lovely, but the portions were too big. Or maybe they found the map you provide them at the start difficult to understand and use. Sometimes it can be about the facilities and maybe they thought they were a little run down or something simple like there was never any soap or toilet roll. Based on the feedback, some of the changes you can make may range from minor quick fixes to bigger changes that would need more investment; making customers feel their thoughts are noted and you have listened will pay higher dividends than not listening at all.
Maybe follow up any responses with comments on what you intend to do to improve things in the future. If customer feedback is negative, maybe offer them some form of discount or small refund to show you genuinely value their custom. This may be the difference in someone else booking with you in the future.
In Summary
If you are a campsite, holiday park, hotel or holiday rental company, then taking the steps above may really help ensure that the increase in bookings this summer isn't just a one-off occurrence, it's the new normal. There are so many different ways you can capture and utilise customer feedback and the benefits of doing so are significant.
We hope you have enjoyed this article and found it helpful. At Webropol, we offer several innovative solutions to help you collect data from your customers. Our Wott devices are available for rental at competitive rates. Furthermore, our survey and reporting tool is designed to help you capture valuable insight easily. If you have any questions regarding the services and tools we offer, then please get in touch. Our team will be more than happy to help you reach your research goals.