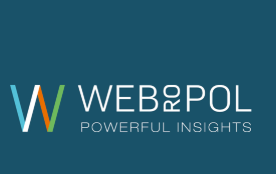 Celebrating Medical Professionals within the Health Sector
Medical professionals provide vital health care services in a sector which is becoming increasingly difficult to work in. The health sector faces ongoing cuts to funding, leading to harsher working conditions as less resources and staff must manage an increased workload and demand, which results in longer hours and more pressure for employees. Research suggests that more nurses are leaving the industry to seek work elsewhere, and with cuts to student funding and bursaries, the profession is a less appealing prospect to student nurses and midwives, leading to a shortage in skills. With such a demanding job in tough conditions, it is hardly surprising that many posts are left unfulfilled and less people are choosing to pursue nursing.
International Day of the Midwife, held on 5th May and Nurses Day held on 12th May, provide an opportunity to showcase and celebrate the hardworking, dedicated professionals working in the sector. #ThisNurse and #IDM2018 can be used to recognise and share their valuable contributions to health services.
Whilst recognition and appreciation are important elements in ensuring staff say motivated, so is the ability to listen and take on board their feedback. Employee Engagement surveys provide an opportunity for employers to monitor aspects of the role and the work environment, and employees can share their honest feedback with the aim of working together to improve the working environment and culture.
Webropol have worked with NHS Scotland for this purpose and have provided the iMatter Staff Engagement portal to NHS Scotland's 160,000 employees since 2015. NHS Scotland have a continual commitment to improving Patient Experience, and as a result identified a need to define and measure Staff Experience, with the ultimate aim of improving Patient Experience. The resulting iMatter Staff Engagement portal is holistic as all staff have the opportunity to give their feedback. Reports are then shared with all within the organisation and action plans and story boards are created. These resources celebrate successes and provide targeted steps to address areas for improvement, ultimately improving the experience for Staff and Patients. The NHS Scotland Employee Engagement Index which is used within the iMatter portal has been validated by the University of West Scotland as a robust and reliable measure of staff engagement. Due to the ongoing success of this project, Webropol now conduct a national Dignity at Work survey on behalf of the Scottish Government, which has been used to produce the Health and Social Care Staff Experience Report for 2017.
Conducting an employee engagement survey and collecting feedback from staff shows that you value them and appreciate their commitment and contribution, which can make working in a tough job more sustainable and may improve subsequent customer/patient service. Gaining feedback from those employees who do choose to leave the organisation and seek work elsewhere is also good practice, as their feedback can be insightful in identifying potential issues or areas of improvement which can be applied to the benefit of the remaining team.
It is always better to ask your employees what they want and how they feel, rather than to assume you already know. For more information about Webropol's employee engagement solutions, please contact us:
Telephone: +44 (0) 1788 833881
Email: info@webropol.co.uk
Please click to find out more about:
Health and Social Care Staff Experience Report 2017
International Day of the Midwife 2018
Nurses Day 2018