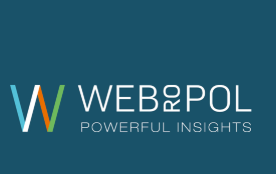 Customer First – the whole story
It has been proven many times that standing still in customer service levels is not an option. Providing the same service levels as last year is unlikely to generate the same level of customer satisfaction. Expectations are on the increase all the time in all aspects of life so organisations need to keep improving the services they provide.
This content comes from a series of short webinars in which we share our perspective on how best to understand your customers experiences and how to ensure they are happy and loyal. They are jointly produced by Webropol, a web-based survey and analytics tool provider and XV Insight, a market research and insight consultancy
Please share your feedback on our Webinar series here so that we can improve our content. Thank you!
If you'd like more information please get in touch: