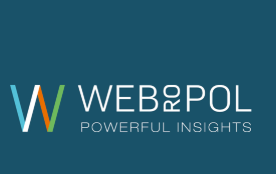 Diversity at Work
International Women's Day, observed on 8th March, is a global celebration of women's achievements, which is particularly significant this year in light of recent scandals such as pay inequalities and the #MeToo movement. Originating in 1909, the theme for International Women's Day in 2018 was #PressforProgress, encouraging all to consider gender inclusivity.
Although gender inclusivity continues to be a challenge for many organisations throughout the world, many benefits are realised by diverse and inclusive organisations. Having a more equal representation of women in your workplace creates a wider talent pool, bringing together different skills and unique experiences, resulting in more effective and considerate team working. Women in the workplace can act as role models and mentors for younger colleagues and employees, which is an investment in the future workforce. More women in the workplace can also appeal to your customers, as a significant proportion of the global population consists of women, so we need to actively understand their requirements in order to provide suitable products and services to them.
These benefits apply not only to encouraging more women to join your organisation, but ensuring your organisation is attractive to and representative of all types of individual, regardless of ethnicity, religion, culture, beliefs or sexual orientation.
Once you have encouraged a diverse range of employees to join your organisation, you need to ensure the workplace environment you provide continues to be suitable for them. Staff satisfaction at work will improve productivity, motivation, job satisfaction, and can improve retention and customer experience, as motivated employees are more inclined to provide a better service.
Gathering feedback at work and creating improvements can be challenging. With Webropol's HR Compass, we provide a dedicated bank of questions covering all aspects of work, and the environment which have been extensively researched and based upon recognised motivation theories. Users can choose the most appropriate questions and using our survey tool, can send an anonymous or individual survey regarding the workplace, and use our advanced reporting platform to analyse the results received.
Once results have been collected, it is important to act upon them. Identifying areas of success and improvement within the results allows you to create a dedicated plan for actionable outcomes which can be shared with the team. Notifying all employees about the survey and its result creates a culture of transparency and inclusivity, and shows employees that the organisation cares about their needs and will take steps to ensure that they are met. This can help their productivity and job satisfaction, empowering them as their value to the organisation is demonstrated. Regularly reviewing the results and gathering feedback at regular intervals means you can ensure what you offer is right for your employees, recognising their individual needs.
For more information about Webropol's HR Compass and the services we offer such as project management and research consultancy, please contact us:
Telephone: +44 (0) 1788 833881
Email: info@webropol.co.uk
For more information about International Women's Day, please visit: https://www.internationalwomensday.com/