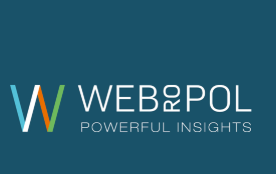 Getting valuable feedback
This blog explores the key points around survey design, helping you to ask your customers the right questions.
We have previously looked at some methods for collecting feedback, including paper surveys, electronic surveys, telephone surveys and tablet based surveys. They each have advantages and disadvantages and some are more appropriate for certain situations than others. However, a well-designed electronic survey is usually the best method of collecting feedback to use as this gives the most flexibility and can be supplemented by other methods, such as sending a paper copy of the same electronic survey. The other advantage is the lower cost of this approach over any other.
Designing the right survey takes effort and should always be tested with at least a few real customers to make sure it makes sense to them. The key principles to consider include:
Keep it short and simple – if it takes too long to complete or is complicated your customers will not be happy and many will not complete the survey. As a benchmark, think about how long the customer is with you and how important you are to them. If they have spent 2 days at your trade show and it's vital to them then you will be able to ask them more than if they have dashed into your corner shop to buy a pint of milk!
Make sure you ask things that are relevant and important for the customer, even if you think you know the answer.
Think about what other information you have or other ways you can find things out without always asking the customer. That way you won't over-burden them. For example, your web analytics will tell you how long people spend on your website and the path they take through it, you don't necessarily need to ask visitors. You can monitor your car park to see if there are issues with it getting too full, though you might still want to ask people about it if you know it's a cause of complaint.
Use customer language and a style that's appropriate for your audience. Business to business questionnaires should be formal and straightforward. If you are gathering feedback from tourists keep it cheerful and relaxed.
If you are going to ask people to rate their experience think about the scale you use – it needs to really differentiate the great experiences from those that are simply good or good enough.
Using a scale question makes it easier for respondents to complete, but is restricting in that they do not have the opportunity to add their own comments. Therefore using open ended question types can be beneficial to capture free comments, but you should be aware of completion errors and pay particular attention to where open ended question types are placed. If these are placed at the beginning of the survey, respondents will have to put in more effort to complete the survey which can seem like a burden, but if they are placed at the end of the survey the respondent is more likely to complete these as a final step.
Remember the impact of new GDPR regulations when collecting personal information and take care to ensure you handle and process personal information correctly in accordance with the law.
Choose the most appropriate way to collect answers to your electronic survey. You can send private links to customer's email addresses if you have them, personalised with an invitation which may encourage them to respond as it is a more personal and shows you value their feedback individually. These can also be sent manually or according to a schedule, making collecting feedback convenient and less labour intensive for employees. You can also embed a public link on a website or social media, which can be easily shared and accessed so may reach a wider pool of customers, but might result in incorrect responses and misuse as the link is available to all. Providing a survey via a tablet within a kiosk may also be misused or result in completion errors, so collecting feedback via a handheld tablet with a member of staff can be a good option to increase engagement and provide actionable results, but this is a labour intensive method.
You may need to adapt your survey so suit the devices you are expecting people to use when taking part. In simple summary the smaller the device the shorter and simpler the questionnaire needs to be.
Once you have your survey designed and set-up the next challenge is to encourage people to complete it. There are many options and we do recommend you make use of some or all of these techniques to maximise response rates.
Promote the survey, whether through personal invitations to take part, invites on transaction receipts, email invitations and so on. Make sure people know that their experience matters to you and that it is easy for them to share their opinions
Make sure the survey is visible, use a branded stand for the tablet, put posters around your site, promote it in publications and on your website
Get staff to encourage completion. This has to be handled carefully as it does run the risk of introducing bias, but there are many ways staff can help encourage feedback
On arrival, staff can introduce visitors to the survey and ask them to complete it before they leave
At the point of transaction, staff can ask customers to take part
At events it can be helpful to have some staff near the tablet encouraging participation.
This content comes from a series of short webinars in which we share our perspective on how best to understand your customers experiences and how to ensure they are happy and loyal. They are jointly produced by Webropol, a web-based survey and analytics tool provider and XV Insight, a market research and insight consultancy. Please share your feedback on our Webinar series here so that we can improve our content. Thank you!
You can view the full set of webinars on YouTube or if you'd like more information please get in touch: