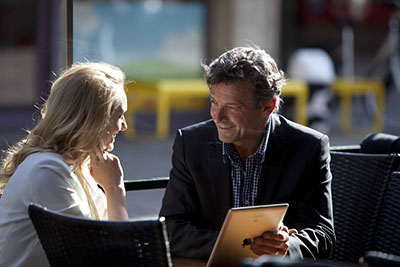 Improving Staff Engagement
3 Steps to Improve Staff Engagement in Large Organizations
Employees who feel engaged, involved and valued provide for a strong workforce and a strong workforce is essential to achieve continuous improvement in delivering services. It is in the benefit of the organisation that employees enjoy a positive employee experience. By regularly reviewing the levels of satisfaction of employee satisfaction organisations are able to continually identify areas for improving staff engagement locally and across the wider organisation.
Improving Employee Experience
Build commitment by raising awareness of the staff engagement program
The journey to employee engagement begins at the team level. For continuous improvement to be success all stakeholders need to understand why their commitment is crucial to the process. Awareness leads to commitment and managers and directors will take more responsibility for introducing employee engagement in their areas. Make sure everyone involved understands what is expected from them and why employee engagement is important.
Explain the outcomes and how employees will benefit from participating in the program. Make them believe that their opinion matters and these are the first steps to a better working environment.
Design and create an automated feedback process
A simple automated process for managers to check their team details.
Managers can remove and exclude team members if they are on holiday, off sick or absent during the process. This validation ensures the correct people are responding and increases response rates.
Create automated dates and schedules for sending surveys, reminders and notifications. Taking the hassle out of the process creates positivity and encourages participation.
Make sure results lead to action
Automated reports aggregated to each level at scheduled dates at times.
Simple easy access to all results in one place relevant to each manager.
Feedback mechanism – discuss the results with your team and develop actions and targets.
– Celebrate successes – recognise what you do well as a team and enjoy each win together.
– Develop team-specific targets and actions to make a better working environment.
– Create visual storyboards to share with teams, highlighting the actions, targets and key areas of the report.
– Positive action makes for happy teams and encourages future participation.
Amy Bassi
Head of Customer Support & Projects
Webropol UK Ltd