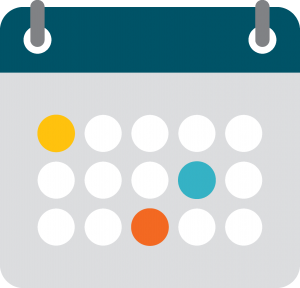 Manage Social Distancing with Webropol Events Registration
The global coronavirus pandemic has bought about many changes to our daily lives and we have all had to adapt to an ever-changing new normal. Restrictions, safety measures and best practice guidelines around social distancing are changing frequently as more information becomes available in response to managing the virus and the risk it presents.
Social Distancing is a key strategy to minimise the risk of COVID-19. Implementing social distancing measures has resulted in changes to how groups of people can congregate together, for example working together in the office, in gyms, shops and restaurants. Previously large groups of people in close proximity was the norm and not a cause for concern, but now we need to ensure safety and compliance with regulations. This includes making changes such as increasing physical distance between people and providing a reduced capacity to ensure this distance can be met, offering timed slots to manage the influx of people and ensuring adequate time for sanitisation. Webropol Events Registration module offers a solution to deal with these challenges.
Managing events, or venues where capacity of people should be limited, is made simple with the Webropol Events Registration module. Instead of an open house style, we must consider offering timed slots to manage social distancing and ensure that venue capacity is not overwhelmed. Webropol Events Registration minimises the administration required with operating a booking system, and provides one tool to manage booking, participant details for tracing purposes and collecting feedback from participants afterwards.
Create your registration form using your branding and save a template for future use, saving time
Send the invitation link to participants using email or SMS, or publish a public link on your website and social media
Collect participants contact details, in compliance with GDPR, for contact tracing purposes and to provide updates, information or reminders about their visit
Communicate information to participants prior to the event or visit, quickly and easily
Connect feedback or follow on surveys after their visit to collect their opinions and see what could have improved their visit
Robust reporting to maximise the benefit from the insights provided by your visitors
GDPR features allow you to comply with GDPR requirements easily and remove personal data
This module is a component of our survey and reporting tool so will be familiar and easy to use even for inexperienced users. Additionally users benefit from an advanced multi-purpose tool which provides excellent value for money.
Contact us today
For more information about Webropol Events Registration, Contact us at helpdesk@webropol.co.uk or by calling our dedicated support line, 01788 833881.
More information about Webropol Events Registration
Here's how to create a successful event call and registration form – learn about event planning with Webropol Events here »
Download a free guide to event invitations and enrollments »